Apple once again is back at mocking its archrival and internet giant Google by putting up a hilarious billboard with a tagline of "We're in the business of staying out of yours", right next to Sidewalk Labs' (Google's sister company) new Headquarters in Toronto.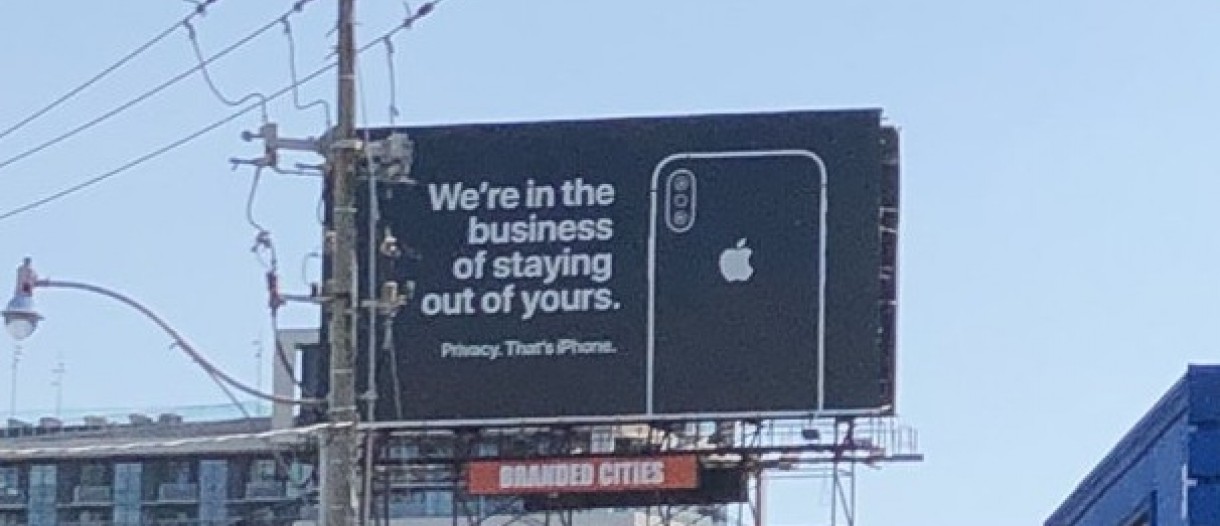 Sidewalk Labs' stems the company's proposal that includes a three-volume Master Innovation and Development Plan (MIDP) for the Eastern waterfront of Toronto. Apple instead of criticizing the plan and its details chose to troll Google's sister company.
Although, Sidewalk Lab have confirmed that it does not share any of its user's data with Google, Apple is leaving no chance to make fun of Google, at that time when companies like Google and Amazon are facing privacy issues.
The tech giant Apple Inc. during the 2019 Consumer Technology Association (CES) event in Las Vegas, had put up a billboard saying, "What happens on your iPhone, stays on your iPhone. Privacy, That's iPhone".