This Vegetable Does A Natural Sunblock For Your Skin 
Vegetables and spices in the kitchen are very beneficial and full of medicinal properties. This is why some women are often seen trying to preserve their beauty with vegetables and fruits.
Well, when everything is in the house, what's the need to buy from outside?
Sunscreen is a beauty product that most people don't skip when they go outside. Sunblock or sunscreen is applied to avoid the UV (ultraviolet) rays of the sun.
Many people spend a lot of money to buy sunscreen but still do not get the desired results.
But you might don't know that a natural sunblock exists in your kitchen or fridge. And it is 'TOMATO'.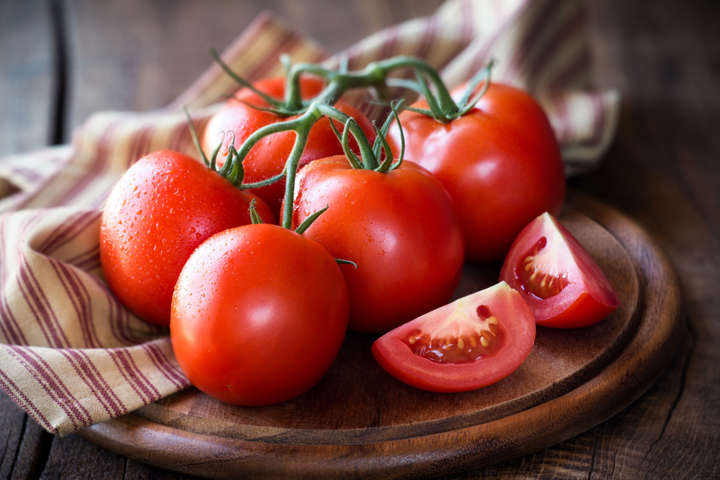 Protects from UV rays:
Tomatoes contain a protective antioxidant called lycopene, shows research at the University of Michigan.
Lycopene in tomatoes protects against pollution, smog, radiation, smoke, and other toxins that cause damaging free radicals.
According to the study, people, who consumed 40 grams of tomato paste each day, with at least 16 milligrams of lycopene, were better protected against UV rays than people who didn't consume.
Not only is tomato beneficial in eating, but there are many benefits to applying it on the skin.
Let's know how to use tomatoes –
Tomatoes with sugar:
If there are pimples on your face due to sun, dust and sweat, apply sugar on a part of the tomato.
Gently scrub it on the skin and leave it on the skin. Then apply honey on top of it. Let it stay for 10-15 minutes or until it dries and wash your face with normal water.
Most importantly, never use this facial scrub more than three times a week.
Get Breaking news and Latest News from India and around the world on GlobalPunjabTV.in. Like us on Facebook for news updates.